Iceland seems to have topped the ultimate bucket list! Admittedly it's been at the top of my list for quite a while now so I was very excited when the opportunity arose to take a short trip. I travelled on a package for 4 nights in October as we hoped to see the Northern Lights. The flight time was over 2hours from Dublin which surprised me, I thought it would be much further.  With our Euros changed to Icelandic Krona we where ready for the trip ahead.  We  pre-booked our airport transfers and tours which took away any unnecessary stress of trying to organise excursions on arrival. The 50 minute transfer from the airport to Reykjavik gives you your first glimpse of the barren landscape Iceland offers. The countryside is basically a lava field with some of the areas quite extensively covered in moss, creating a very unusual green hue. Trees make up approx. 1 ½ – 2% of the landscape. With Iceland being one of the most volcanic countries in the world, tourism is essential to the economy and ironically the country's erupting volcanos are now attracting an unprecedented number of tourists.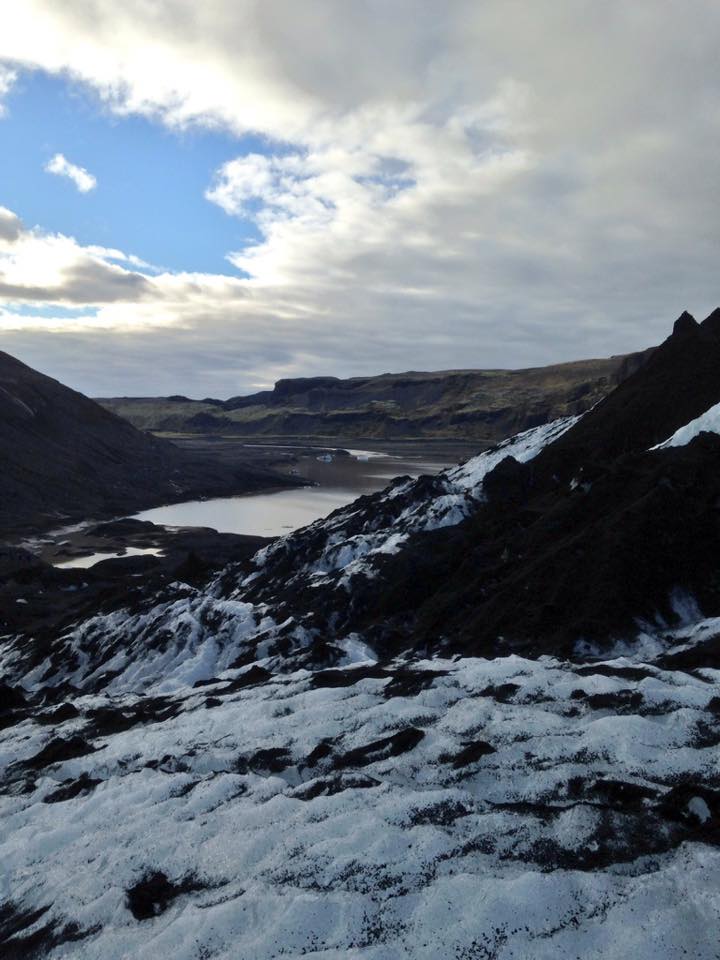 Blue Lagoon
Reykjavik City is quite a compact city, with the skyline dominated by the iconic Hallgrímskirkja Church.  It is small enough to explore by foot. We stayed for 4 nights at the centrally located 4* Grand Hotel.  On our first night we took a trip to the famous Blue Lagoon. The world famous spa is situated in the middle of a lava field approx. 40 minutes from the city. The weather when we arrived was dark with gale force winds and torrential rain. It was hard to imagine changing into swimwear to face the elements in the Lagoon but it was truly amazing! The Lagoon Bar was our first port of call for a glass of local Islandic beer before applying a Silica Mud Mask on our faces with the promise of radiant skin after just 5 minutes. What a great experience! (Tips: Don't wear silver jewellery into the Lagoon as it can tarnish and use plenty of conditioner on your hair after your visit as the  elements can make you hair coarse.)
Golden Circle Tour
Next morning we took a full day Golden Circle Tour which takes you east from Reykjavik looping approx. 300km. We first stopped at Thingvellir National Park, a UNESCO World Heritage Site. From here you can see above sea level where the North American and the Eurasian tectonic plates meet. The Silfra crack between the two plates is one of the top diving and snorkelling sites in the world. We next stopped at the famous Strokkur Geyser, where it's boiling mud pits erupted every 6-10 minutes. We spent most of our time here like others trying to get the perfect eruption photo! The final stop of the day did not disappoint at the Gullfoss Waterfall. We overlooked it from the viewing platform above, then walked down along the side where you could feel the spray from where the two powerful waterfalls meet. (Tip: watch your footing at the Geyser and Waterfall as the ground can be uneven and wet from the water/spray)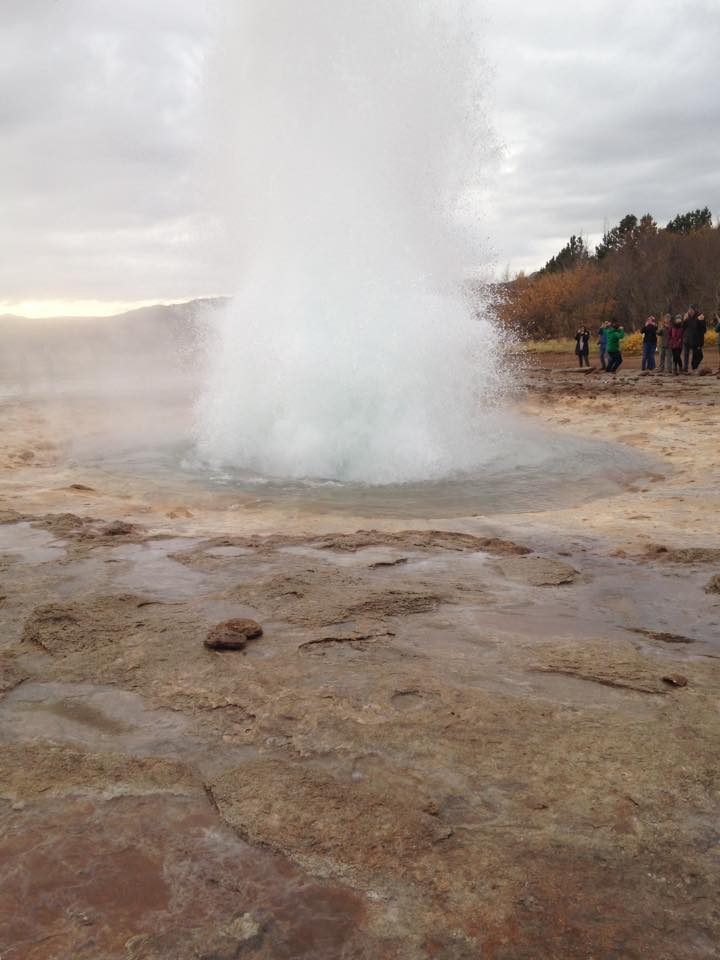 South Shore with Glacier Walk
Our 3rd day was another full day tour, this time taking in the South Coast of Iceland.  This area offers a more lush landscape and as many natural wonders that you could imagine – waterfalls, volcanos, glaciers, cliffs, black sand beaches, the south coast has it all. Our main sights included Sogafoss and Seljalandsfoss Waterfalls and a close up of Eyjafjallajokull Volcano (the volcano that caused the travel disruption in 2010). My highlight of the day was our Solheimajokull Glacier Walk. Our guide was incredible, ensuring that our crampons would keep us upright on our journey through the shrinking glacier. It's sad to think that it is melting at such a rapid pace. Off course the views from the top were amazing!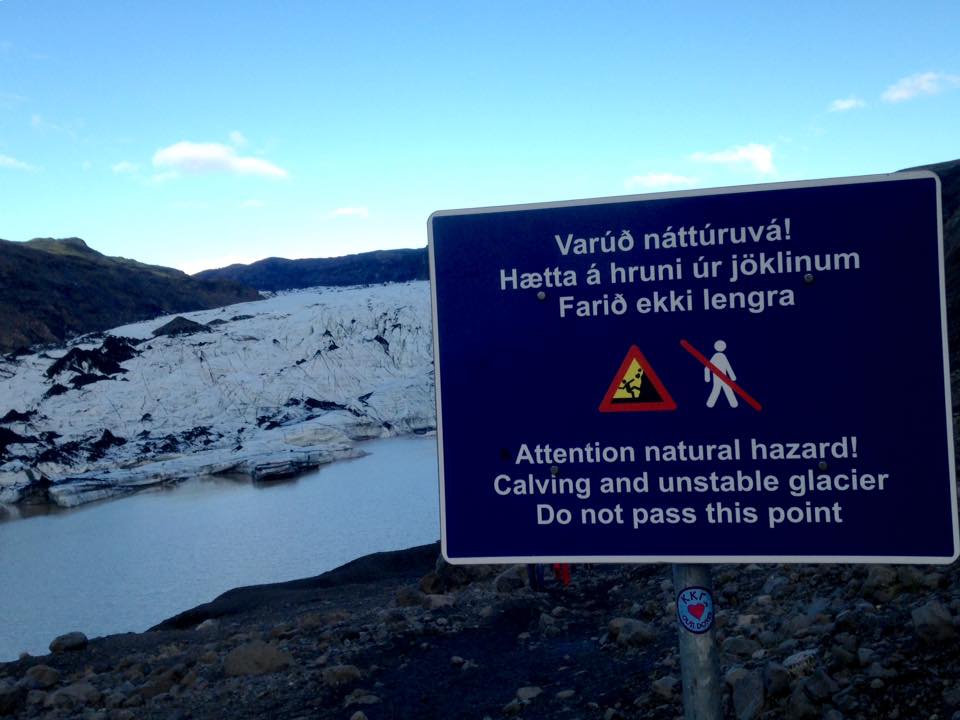 Jeep Safari
On our 4th and final full day, we took a half day Jeep Safari.  On board our 4×4 super jeep we got to see the volcanic lava fields up close and personal with a few bumps along the way. This was a really fun and unique way of getting off the beaten track to view some remote lakes and a landscape you otherwise would not see. That afternoon we got dropped back to the city and wandered through the city at our own pace stopping to sample some traditional Icelandic food along the way back to the hotel.
Northern Lights
I have to mention that the Northern Lights didn't show up during my trip. A couple of times throughout the weekend, both locals and guides mentioned that the forecast was particularly good for that night. However, it wasn't to be and I've come to realize that Iceland has so much more to offer with or without the Lights! It also means we have to plan a return visit to see them…any excuse!
Our return flight was very early so we had to check out and be at the airport for 5am. With an easy check-in we made our way for a quick coffee stop before heading to the boarding gate and heading home. (Tip: Iceland is outside of EU so duty free can be purchased along with tax free shopping , where tax refunds are given at the airport once you have the correct receipts and completed forms for items purchased).
Before I finish I must mention the big question we are always asked when we say we visited Iceland – Was it expensive?  Yes, it is an expensive destination. As we had the tours prebooked we only needed funds for food, drink and some souvenirs!  Food and drink is of a very high standard if overpriced, we enjoyed it all with the exception of the fermented fish!
Overall we had the most amazing trip and Iceland lived up to and beyond our expectations. I would highly recommend if your looking for something different in a weekend break Iceland & Reykjavik should be on your list!
For more information on an Iceland Holiday
​CALL US NOW 01 5390800